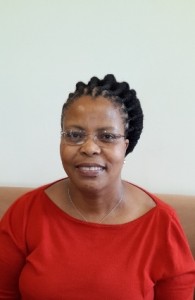 Martha Makhetha
: Port Elizabeth
: martha@makhetha.co.za
: Pr. Eng, Pr. CPM, B Eng (Civil), M Sc Civil Eng (Project Management), MSAICE
Martha Makhetha is the Managing Director of the company.  She has been involved in:
Design and contract supervision of roads in Lesotho and various areas in South Africa.
Maintenance of roads
Budgeting and financial administration of funds allocated for road maintenance.
The facilitation of community participation in a number of development projects
Project management of labour-based construction of community facilities
Construction management of community based projects in Gauteng
Evaluation and monitoring of some of the Independent Development Trust Capital Subsidy Scheme projects and the Presidential Lead Projects
Project management of sanitation co-ordination projects funded by the Department for International Development (UK)
Project management of rural sanitation projects in six district municipalities in KwaZulu-Natal and three district municipalities in the Eastrn Cape.
Project mangement of the Bucket Eradiction programme in Nelson Mandela Metro.
Technical and project managemet assistance to the National Rainwater Harvesting project.