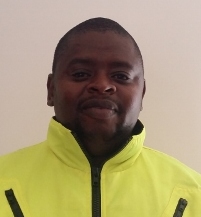 Umec Matshingana
: East London
: umec@makhetha.co.za
: ND (Civil Engineering)
Umec Matshingana has been involved in:
Supervision of Road Surfacing at AMATOLA-WATER in the Eastern Cape.
Supervision of, Pond Construction, Pipe Laying of a160 diameter Rising Main and 160 diameter Gravity Water pipe at AMATOLA-WATER.
Supervision of Water Reticulation and Gravel road Construction in Matatiel Municipality.
Supervision of toilet Construction in Intsika Yethu Municipality and Buffalo City which included the Co-ordination, organisation, Construction implementation as well as effective communication with stakeholders in order to monitor the Progress.
Assistant Area Manager in Project Management of three sanitation Projects in three different municipalities which had an estimated budget of about R40 m.